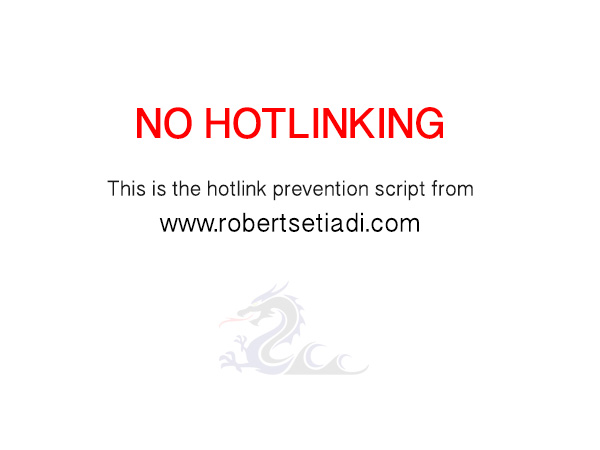 Software Development Manager, Project Manager
Software development is my passion. With 10+ years of experience, dealing with complex projects, connecting with unique team members at personal level, achieving highly challenging deadlines, I am not your ordinary manager.
Dealing with real situations and solving real problems are more important than blindly following any formal theory. I managed teams in different work environments. I am experienced in leading teams with very dynamic situations where business decisions might change multiple times in a day; delivering client-focused, retail-based and membership-based products; taking responsibility of sensitive issues such as privacy and government regulations; managing local and distributed team located in 15+ different time zones; making decisions on recruitment and budget; facilitating discussions with C-level decision makers.
I started my career as a software developer, therefore I fully understand that IT people are often different kind of folks that speak and think different from non-technical people (after all I was one of them). I have strong background in technical programming, including complex algorithm, big data, pattern extractions, data analysis and strategic reporting.
My management style is focused on developing a culture of responsible development. It empowers staffs to care about the product they are working on and do their best efforts to improve it based on responsibility and common sense. I put high attention to detail, product quality and two layers of testing (alpha and beta testing).
I am a Certified PRINCE2 Practitioner, Certified Scrum Master in Agile development (3+ years), knowledgeable on Lean management, have Master degree in Software Systems Engineering from The University of Melbourne and a PhD in software testing from Swinburne University of Technology.
Most Recent Work: Incsub
Digital Project Manager & Development Manager (2015 to current)
Incsub is the parent company behind WPMU DEV (the largest premium WordPress site on the web) and Edublogs (the second largest education WordPress site in the world).
• In this role, I manage multiple projects with distributed team of designers, software testers, front-end and back-end developers using Agile development methodology (Scrum).
Previous Jobs
HDI, Technology Consultant (2011 to 2015)
HDI is a group of companies located in Singapore, Malaysia, Philippines, Hong Kong, Macau and USA. HDI is mainly a retail company with other businesses in advertising, properties, resources, securities, technology and finance.
• This long distance role was a continuation from my previous role as MIS Manager. I live in Melbourne, using technology to work with colleagues in Indonesia, Singapore and Philippines.
• As a consultant, I was involved in development projects and corporate decision makings on issues related to technology.
HDI, MIS Manager (Management Information System) (2004 to 2011)
• This role included department management, project management, business analyst and technical development. I managed cross-functions IT professionals, software and hardware (5 software developers, 2 hardware & network specialists, 2 help desk officers and 5 data entry staffs).
• Developed IT strategy in coordination with the company's business strategy; managing department's resources, budgeting and operations; built relationships with vendors, suppliers and external stakeholders; involved in recruitment; conducted staff performance review.
• Managed successful development projects (ERP, Decision Support System, Human Resources, CMS, CRM, Online Sales Monitoring, Digital Design & Analytics) serving the company businesses, more than 100 business outlets in different countries and more than 80,000 independent distributors.
• While studying Master at The University of Melbourne in 2005, I remained in charge and managed this department through email communications and weekly video conference.
Caveo Biometric Security, Information Technology Manager (2002 to 2004)
Caveo Biometric Security is an IT security solutions company using biometric technology as the main base of its products
• This was a client-facing project management role, mixed with internal department management to maintain BAU.
• Managed successful projects (Human Resources, Time and Attendance, Access Control) with system integration to biometric technologies, ranging from fingerprint sensor, palm recognition, retina scan.
Hanoman Cendekia Interaktif, IT Project Manager (2001 to 2002)
Hanoman Cendekia Interaktif is a web-based software development company using Java technologies.
• This was a client-facing pure project management role.
Hanoman Cendekia Interaktif, Senior Web Developer (2001)
Part-time Jobs
Binus University, University Lecturer (2007 to 2010)
Binus University is One of the best private universities in Indonesia, specialised in computer and technology.
I taught programming and algorithm subjects, Saturday classes only. This was not an income-oriented job; I took this job for the purpose of sharing knowledge.
Binus Training and Recruitment Centre, Sofware Developer Instructor (1999 to 2001)
I taught a number of courses: Computer Introduction, Basic Algorithm, Visual Basic, C, C++, Pascal, Power Builder, HTML, VBscript, PHP, ASP.
I'm a self-driven and goal oriented person. I believe a work environment needs to be communicative and highly effective. Technology, when used correctly, can play an important role in creating good communication and effective coordination. In the end, technology is created to help humans to work better and easier, not the other way around.
Technology is made for humans, not the other way around. A lot of problems with technology are caused by communication issues. Throughout my career, I have proven myself to be a good communicator between technical and non-technical people, allowing effective collaboration between company departments and supporting the core business of a company through technology.