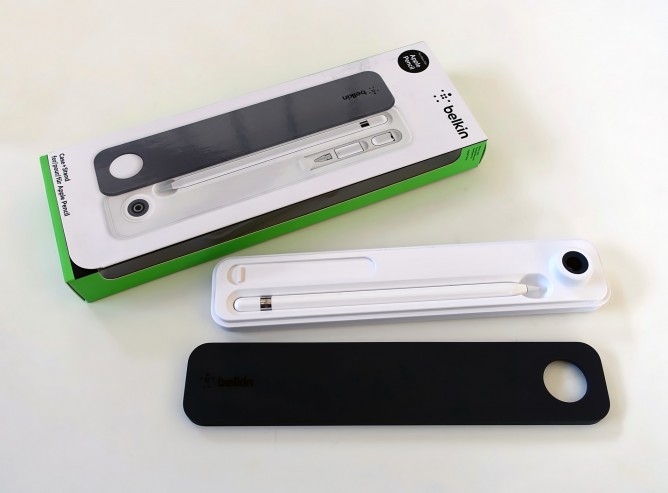 I like Apple Pencil and enjoy using it regularly. I used to wonder why there are so many accessories dedicated for a stylus, which essentially is already an accessory. Soon after regular use of Apple Pencil, I understand the reason. Putting Apple Pencil into our bag without any protection comes with constant worry. I kept worrying if it would break inside my bag. I feared that the cap would disappear somewhere, and it's actually possible because the magnetic attachment is not that strong. I also have the problem of carrying the female-to-female Lightning adapter everywhere because it's my preferred way to charge my Apple Pencil. Charging it by plugging into my iPad Pro is not only foolish-looking, it also comes with constant fear of accidentally snapping the connector.
So I started my little journey trying to find a practical solution to carry Apple Pencil everywhere. My choice goes to Belkin Case + Stand for Apple Pencil. This case looks nice and stylish. It allows me to bring my Apple Pencil without the worries. It has special compartments to carry the easy-to-lose cap, the charging adapter and one spare tip. I like the fact that they even put a sliding cover to protect these three little pieces. The cover of this case is magnetic base, and the outer surface has some sort of rubbery feeling. When the cover is closed, I could use it to rest my iPad Pro, giving it a nice angle for handwriting. It also has built-in stand for the Apple Pencil when we need to use it frequently.
I quite like this case. So far it's been quite reliable. The magnetic cover never got accidentally opened in my bag. I don't use the stand often, but even without that extra feature, I already find this a nice case.