This post is the first part of my series about exploring Scandinavian cities (Copenhagen, Oslo, Stockholm), 2 days in each city.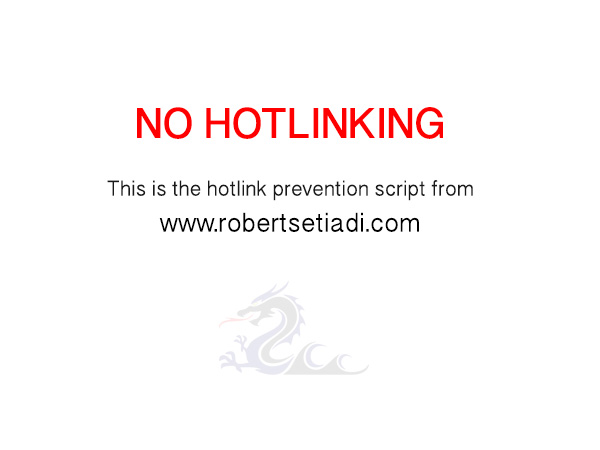 My adventure in Copenhagen started around noon from Copenhagen Airport. I already did some research before, so I had some ideas about how to reach my hotel from the airport. Since I arrived from another Schengen country, there is no immigration procedure. As usual, the first thing I do upon arrival is to buy bottled water. Nothing worse than trying to figure out our ways in a city we've never visited before while suffering from dehydration.
After securing my water supply, the next thing I decided to get is Copenhagen Card. Simply by following some clear signs at the airport, I can locate the counter to buy bus, metro, or train tickets. Copenhagen Card is sold at the same counter.
Copenhagen Card is available as 24, 44, 72 or 120 hours card. It gives us unlimited ride using public transport, plus free entrance to many tourist attractions including museums, castles and the famous Tivoli Park. As added value, it will also give us discounts on restaurants, car hire and sights, plus an adult can bring along two children under 10 for free. The card validity is counted in hours. So if we start using it on 10am, 24 hours card will expire at 10am the next day. Optionally, we can choose to buy just the unlimited public transport ticket without the free entrance to tourist attractions and other benefits. It will cost less, so it depends on your itinerary plan in Copenhagen.
My advice? Get the Copenhagen Card and you MIGHT save some money. Some people tends to explore a city in a slow pace, enjoying every details of the visited places, while some others like to visit as many places as possible, even they won't be able to spend that much time in each place. There is NO guarantee that we will actually save money. It depends on multiple factors, from the visit duration, itinerary and hotel location. As a rule of thumb, visitors with short stay duration with packed itinerary will more likely to benefit from this card. Even if we end up not visiting so many places or use the public transport a lot, to me the card is still useful to remove one issue in my short visit: buying tickets with potential queue. One less thing to worry about means a little bit of extra time, and more focused mind to enjoy the trip.
After getting my Copenhagen Card, I took the Metro to reach my hotel. We can choose either Metro or regular trains to go to Copenhagen city. Since both are included in my card, I choose Metro because it's faster, more frequent (every 4-6 minutes during the day, every 15-20 minutes during night time) and less chance for me to miss my stop.
Ticketing system in Copenhagen relies a lot on people being honest. They provide few terminals where people can tap their smart cards, yet no one is actually checking does everyone actually do that. Or maybe they do have random checks, I just happened not to encounter any of them. Kinda similar to Melbourne where people need to tap their Myki cards on their own, with few random checks.
I got off my Metro at Kongens Nytorv station. My first impression of Copenhagen is a very crowded city with some classical buildings. Later I realized there was some sort of festival or night market near that station when I arrived. So the city is not usually that crowded.
There was a bit of problem with my hotel check-in. The hotel room I booked from Australia using Qantas Hotels is supposed to have air conditioning. But what I get there is a super hot tiny room with no trace of air conditioning. After few calls and emails to Qantas Hotels, I got things resolved. It was Qantas Hotels' mistake and I am happy with how they handle the problem and fix my situation. I will still book through them again in the future.
The next room that I get is much better. Cool air conditioning, bigger room, overall better experience. One good thing to remember is: very few hotels in Copenhagen offer rooms with air conditioning. When booking a hotel for a summer visit, make sure the hotel room has air conditioning. Also notice that some hotel mentions "climate control". That's not air conditioning. It will bring the room from not-very-hot level to (still) hot.
After settling down with hotel room issue, I went out to get a local SIM card. Since Google Maps is a crucial part of my travel plan, I need to make sure I can access internet without the worry of insane data roaming fee. I choose Lebara SIM card. 49 DKK (around 9 USD) credit got me 1 GB of data. It's a little bit overkill since I only use half of it (around 460 MB). But I will definitely pay more if I choose to do data roaming. For comparison, 39 DKK will get me "only" 300 MB data. So I think 1 GB for 49 DKK is a reasonable deal. It's a bit tricky to do the 1GB data deal since the SIM starter pack didn't have any clue in English. After some googling (thanks to hotel WiFi), I figured out that I only need to text "1gb" (without quotes) and send it to 5010. To check our remaining balance, text "Balance" (without quotes) to 5010 1234.
Finished dealing with the essentials, I started my exploration from Amalienborg. This is a castle closest to my hotel, walking distance. I quickly notice this city has a lot of green statues of a man riding a horse. Presumably they're all important people from their history. Why so many of them are portrayed on their horse, and why those statues are mostly green, is still a question for me. This Amalienborg castle is no exception. They have 4 buildings at 4 directions, with the statue as the central point.
Next I walked towards Kastellet, another castle surrounded by star-shaped fortresses. Well, it's actually shaped as pentagram, but with bastions at each corner. A bastion is an angular structure projecting outward from the curtain wall of an artillery fortification. The end-result of pentagram plus 5 bastions becomes star-like. On the way to the entrance, I took a photo on the famous little mermaid statue (Den lille havfrue). Then I entered the inner ground and explored some buildings inside, including a windmill, two red buildings and a yellow house that apparently was the commander's house.
If I still had the strength, I can actually continue my exploration towards North to see some great view from Langeliniekaj. But I was tired on that day after long journey from a work travel in Sweden, so I decided to walk South. There are three areas of interest towards South-West of Kastellet: Statens Museum for Kunst, Botanisk Have and Rosenborg Castle located in Kongens Have.
I started my second day by walking towards Kongens Nytorv to take some photos of that lively area. Apparently it was quiet in the morning, which was good because it allowed me to take good pictures. I can clearly see some people looking at my "unique" camera tripod, and that morning one photo got me to meet new friends. Two fellow travelers from California stopped to take photos with the same background, we talked a bit then walk towards different directions.
The first target for second day is joining canal tour included in my Copenhagen card. So I walked South towards Gammel Strands to find the starting location of that tour. After getting myself a ticket by showing them my Copenhagen Card, I visited a souvenir shop nearby since I still had a bit of time before the boat started. As always I got myself fridge magnets from every country I visited. Yeah I know it's rather cliche (and probably cheapskate), but I still enjoy my collection anyway.
At the scheduled time, I queued to get on the boat. And surprisingly those two people from US that I met earlier at Kongens Nytorv were also on that boat, sitting right in front of me. Their names are Leo and Marjorie. They started their exploration in Copenhagen one day earlier than me, so they have seen quite a bit. Their next plan is to visit Frederiksborg Castle. The location is rather far from Copenhagen, but they got information that it's a very beautiful place to visit. My initial plan was to visit Kronborg Castle (another faraway castle), but I was interested to see Frederiksborg, so we became travel buddies for that day. I joined them to see Frederiksborg Castle, then they joined me to see Kronborg Castle.
To reach Frederiksborg, we needed to take train to Hillerød Station. So we headed to Nørreport Station to catch a train that will take us to Hillerød (a little bit over half an hour). Thanks to Copenhagen Card, we don't need to pay extra for the public transport ride.
I live in Melbourne, Australia and can't speak Danish. So I had to rely on English signs and occasionally asked people. There is sufficient English signs at the airport. However, signs in train stations and bus stops are mostly written in Danish, not bilingual. Luckily, most people we met can speak good English. They are generally friendly and helpful.
From Hillerød Station, we took a bus to Frederiksborg Castle. It was a short ride and we soon can see a really impressive castle. I'm glad I decided to tag along. Compared to other castles I visited so far in Copenhagen, this one looks grand. We entered the castle and explored the indoor exhibitions. They have a sparkling cathedral and lots of rooms with classic furniture inside. Even the area surrounding the castle is also photo-worthy.
The next challenge is to figure out how to get to Kronborg Castle without going back all the way to Copenhagen. Originally we planned to take bus again back to Hillerød Station. But we arrived at the bus stop and realized that the next bus would arrive in 20 minutes. Walking to the station would only take around 15 minutes, and so we walked to the station. From Hillerød, we took train to Hellerup Station, then change to another train to Helsingør Station. Actually there is a direct train from Hillerød to Helsingør. But at that time, Google Maps suggested this route due to the long waiting time if we take the direct train.
On our journey, we asked direction to a local student. He was very helpful. Since he took the same train as us, we had a nice chat along the journey. From him, I learned that the sales tax in Denmark is 25% and his income tax reaches 48%. However, social support is really good in Denmark with all the free education, including free university study plus monthly payment from the government. No "loan" that needs to be paid back.
Kronborg Castle is the location where Shakespeare's Hamlet takes place. It's within walking distance from Helsingør Station. Actually as soon as I stepped out of the station, I can already see the castle.
If I visited Kronborg Castle before Frederiksborg Castle, perhaps I would consider it as an impressive castle. Because Kronborg Castle is indeed a great castle. However, going directly from Frederiksborg Castle, I couldn't help feeling a bit underwhelmed. Kronborg Castle is a nice place with beautiful scene, but the castle itself doesn't feel as "grand" as Frederiksborg Castle. From my Internet search, I was assuming we can explore the indoor sections too. Apparently we can't visit much indoor sites there, probably due to some ongoing renovations. We did explored the underground part of the castle where we can find a sleeping statue of Holger the Dane. He was a Danish king. There is a legend that if one day Denmark is going to war, he will wake up to ensure Denmark's victory.
From Kronborg Castle, we went back to Copenhagen. I got off the train at Nørreport Station. Leo and Marjorie had other places they want to visit, so we went on separate ways.
My next visit was Rosenborg Castle located in Kongens Have. I have seen this castle from afar the previous day, but now it's time to explore. This castle is particularly famous because it has a museum exhibiting the Royal Collections, artifacts spanning a breadth of royal Danish culture, from the late 16th century of Christian IV to the 19th century. Special must-see objects are the Crown Jewels and the Danish Crown Regalia.
The park right next to Rosenborg Castle is a beautiful place. It has lots of colorful flowers and some maze-like walls made of plants. The small area to the North of Rosenborg Castle is my favorite.
With tired legs, I continued the journey to visit The Round Tower. It's an observatory that we have to climb by ourselves. A very long spiral ramp, followed by stairs, then super small stairs that can only fit one person at a time. When people going up meet people going down, they need to take turns. The view from above? It was good, not great. And probably not worth the climbing work.
Last target of the day is an amusement park named Tivoli. According to Wikipedia, Tivoli is the second most popular seasonal theme park in the world, the most visited theme park in Scandinavia and the fourth most visited in Europe, only behind Disneyland Paris, Europa-Park Rust and the Efteling. I had a hard time trying to find out the entrance gate of this place. I ended up waking almost the entire four sides of its walls before finding the main entrance gate right across the train station. I should've taken train instead of bus.
I choose this place as the last destination because they open until 11 pm. I was still lively when I got there. Got myself few photos. But naturally it's not that exciting to visit an amusement park alone, with painful legs after full day exploration. My Fitbit counter recorded more than 30,000 steps, plus it detected that I have climbed more than 350 feet (around 106 m) that day.
With no energy left, I returned to my hotel, did some packing, ready to check out the next day. End of my (less than) 2 days exploration in Copenhagen. The next morning I quickly took Metro back to the airport, ready for my next adventure in Oslo.