When I decided to get a new pocket camera last week, I wanted a pocket camera with WiFi, GPS and good optical zoom. My initial choice was Sony Cyber-shot HX50V (20.4 MP, 30x optical zoom, WiFi, GPS), Sony Cyber-shot WX300 (18.2 MP, 20x optical zoom, WiFi) and Panasonic Lumix TZ40 (18.1 MP, 20x optical zoom, WiFi, GPS, NFC). These three are great products, but none of them seem to "click" with my specific need. The fact that these options are a bit expensive (at $300 to $400 level), I didn't feel comfortable to spend that much on a product I'm not 100% comfortable with.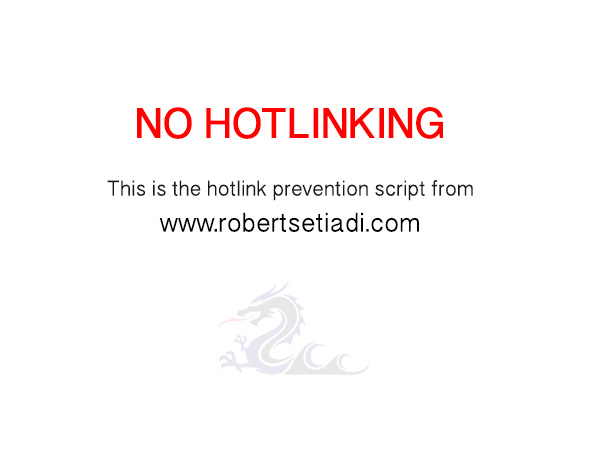 Next I read about this Canon PowerShot SX280 HS as another alternative. After few hours of research, I know that this camera has very good image quality, but it has a lot of angry customer due to battery issues. Then I read further and discovered that Canon had addressed the battery issues with a new firmware (version 1.0.2) and an excellent review from CameraLabs convinced me that the issue was indeed solved by firmware 1.0.2.
So I went to check the price. To my surprise, a big retailer in Australia offers SX280 HS for $254 for a limited time promo. Plus Canon is currently having summer cashback promo and this model is eligible to receive $50 cashback. My actual out-of-pocket cost would be $204, which is considerably cheaper than my other options.
Canon PowerShot SX280 is a 12.1 MP camera with 2x optical zoom, built-in WiFi and GPS. It's a bit heavy for a pocket camera, but its size is still pocketable. The overall build feels solid and can be operated using one hand.
The unit I bought has firmware 1.0.2 pre-installed. So I assumed that I should not have the battery issues I read from various online forums. According to these sources, firmware 1.0.0 had issue with capturing movie. A fully charged-battery can only record movie for 5 minutes and the camera will detect empty battery. I fully charged the battery and tested this unit. I can easily record 25 minutes without any problem and the battery indicator is always consistent in still-image menus and movie menu. So I assumed I don't have battery issues with my unit. However, it's worth mentioning that starting from minute 20 of video recording, the camera gets uncomfortably hot.
Next I tried to take a lot of photos and getting myself used to the modes and menus. SX280 display is NOT touch screen, so everything is operated using the physical buttons. After using a pocket camera with touch screen in the last 3 years, this feels rather awkward and took a bit of time to get used to.
Holding the camera feels a bit weird as the flash is located on the spot I usually rest my left hand. The flash is controlled electronically and will pop up if needed. I made mistakes blocking the pop-up flash with my fingers, and this happens repeatedly.
There are plenty of available shooting options, which I am not going to discuss one by one because many other blogs have already posted their own technical reviews.
Each mode in this camera has their own settings and some options are not available in certain modes. I find it strange when only auto mode gives us the option to preview the picture we just took. I find it strange that only Program (P) mode allows us to record JPG files in superfine quality. Why not simply make these options available across those modes? (the ones that make sense, of course)
According to Canon, one full charge of the battery will power the camera for 210 shots. Of course using WiFi and GPS will consume significantly more power. Personally I don't think that measuring battery power by the number of shots is the way to go. The camera needs some energy to power on the screen, to move the lens etc. Some users take photos fast, some others need to play with menus and settings before making one shot. That would definitely make a difference in power consumption. From my personal test, I do feel that the battery lasts shorter than my old Sony Cyber-shot camera even without WiFi and GPS.
Image quality is good. It captures better detail than my previous camera (Sony Cyber-shot DSC-TX5). Though it still suffers from the usual Canon problem of dim colors. At the same megapixel setting (5MP), SX280 records files in smaller size. I suspect this is due to the lower setting in JPG compression. As I mentioned earlier, Program (P) mode is the only mode that allows us to produce superfine JPG quality.
The optical zoom is great. I can easily take photos from fair distance and still produce nice results despite occasional shaky hand upon pressing the trigger.
While some people mentioned about complicated WiFi setup, I didn't find any problem at all. For desktop computer, we need to install an application called CameraWindow. It's available for Windows and Mac from Canon website. Upon installing, it will guide us through easy steps to get connected. For the first time setup, we need to connect SX280 to our computer using the included mini-USB cable. Later on, we can just ditch the cable and perform wireless transfer. I did the entire WiFi setting in less than 5 minutes, all works from first try, and successfully transferred photos from camera to computer and even post a photo directly from the camera to Facebook!
Wireless connectivity to iPhone works well too. I installed CameraWindow app from AppStore and set up internet tethering from iPhone to SX280. The camera got recognized immediately and I can transfer my photos without any problem.
GPS only works in places where we can see the sky. It took around a minute for it to work the first time. After it gets our location the first time, it can detect nearby locations faster as long as we don't move too far. Now I just need to remember that I have one more device to deal with every-time I board a plane.
Overall, SX280 is not an ideal device. It has issues, some are serious. However, at a price over $100 cheaper than its parallel competitors, I tend to be more "forgiving". I decided to use this camera only for still images and completely ignore the movie mode. Image quality is great for a pocket camera. The optical zoom is a blessing, especially for this form-factor. The WiFi and GPS works without issues and very easy to set up.