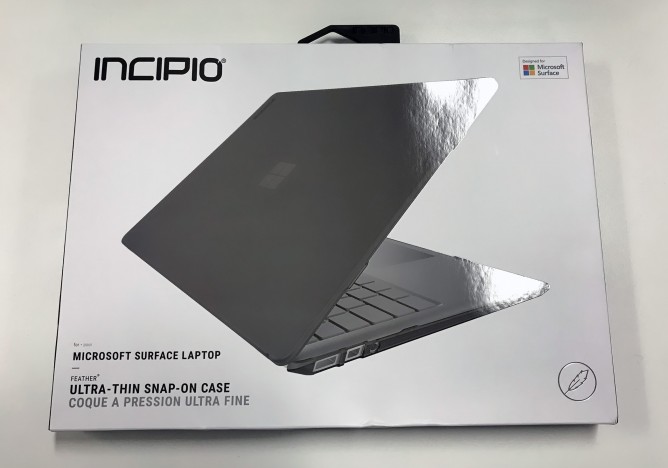 Every good laptop needs good protection. When I was using Macbook, I always use Moshi ClearGuard to protect my expensive investment, making sure it stays in good condition so that I can expect good resale value when it's time for me to upgrade. With Surface Laptop, I tried searching for Moshi laptop case, but couldn't find any. So I have to settle with something else.
Incipio is a good brand and I have purchased a few accessories from them. That's why I decided to give Incipio Feather Ultra-Thin Snap-On Case for Surface Laptop a go. It looks good from the photos, so I ordered it online.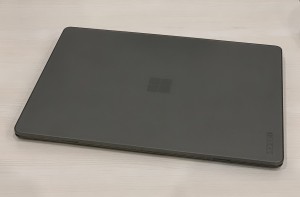 The case arrived within few days. It's a good looking case. It fits well to my Surface Laptop. There is a bit of tricky part in ensuring that installing this case won't damage the Alcantara fabric that I like so much, and I did manage to install it without any problem.
According to its website, this case is made from high density Plextonium-polycarbonate. To me, it appears as high quality hard plastic. It is available in 4 transparent colour options: cobalt, burgundy, clear and smoke. I got the last one.
My biggest disappointment comes from the base of this case. There is no anti-slip material at all. This case makes the laptop very slippery to the point of making it uncomfortable to use. I ended up attaching some anti-slip stickers on it, but a case at this price range should have those built-in.
I'm still going to use this case simply because there is no better option in the market. If you know one, let me know.