If you plan to visit Australia any time soon, you might want to consider getting local SIM card instead of paying expensive roaming on your current mobile plan from your home country. Usually, when a friend is about to visit Melbourne and asking for information on local SIM, I always recommend them to get Optus because their Daily plan is perfect for short visits (2 weeks or less). The fact that Optus also has a store in Melbourne airport, right on international arrival terminal makes everything easier. This article was inspired when I returned home from an overseas trip yesterday. I realised that there are now an automated machine selling Telstra and Vodafone prepaid SIM cards, as well as power bank, mobile WiFi router and some come chargers. This changes things.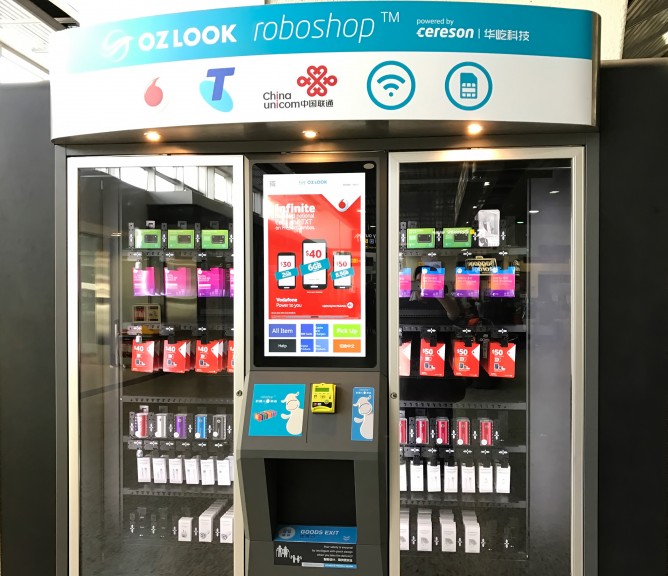 So, I compiled this quick guide to help you to decide which prepaid plan is best for your visit.
Optus: Their Daily Plus offer is still a good one. $2 a day gets you 500MB data, unlimited talk and text to any Australian number. Plus, music streaming on Spotify, Pandora and Google Play are free. For longer visit, Ultimate $30 gets you 3GB data with unlimited talk and text for 28 days.
Telstra: Their usual offer for prepaid sucks and it's getting worse every year. However, they do have an interesting offer of $10 SIM card with 6GB data for this Christmas (2016). This one is worth to consider if you need more data than talk or text.
Vodafone: For $20 per 28 days, you can get either 5GB data plus unlimited talk and text to Australian numbers, or 6GB data with unlimited text and 120 minutes talk to Australian numbers. This is a limited time promo until 16 Dec 2016. After that, it will costs you double ($40). The regular offer of $30 gets you 28 days of either 2GB data with unlimited talk and text (local), or 2.5GB data with unlimited text and 120 minutes talk.
If all you need is data, another option is to rent portable WiFi router instead of buying one. I saw a counter offering this at Melbourne airport. I did rent this portable WiFi for my visit to Japan few years back and it was a pleasant experience. Usually we can share the Internet for up to 5 devices. I'd like to tell you about the pricing for this OZLOOK WiFi router but their website is in Chinese, so I can't read. Sorry.
Note that all these offers are valid on the day I write this article. Of course these telcos can change their offer at any time.