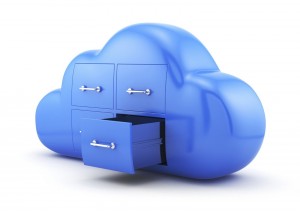 Few days ago, a good friend of mine told me that someone stole his phone. When I reminded him to do remote-wipe, he declined. He said he has important photos in that phone that he simply couldn't lose. Indeed, some photos are irreplaceable and I could totally understand the fear of losing them. However, this friend is someone I consider as tech-savvy, hence it got me curious on why he did not have any backup? It has been long since the last backup, he said. Then my next question was about cloud backup. His answer caught me off guard. In his mind, cloud backup is still something expensive, and the idea of spending that significant cost every month turned him off. The next day, I read few more news from my Facebook's newsfeed about someone losing their phones and used social media to beg the thief to return it for the photos. In the era where everyone brings smartphones everywhere, cameras are far more available than ever. Along with it, the phone becomes the primary storage of those valuable memories. Yet a lot of people still neglect the very basic necessity of dealing with valuable digital files: backup.
Let's start with the most basic of basic: a backup means we have another copy of a digital file. I know another friend that used to copy files from his computer to external drive, then he deleted those files from his computer, thinking that he has done a backup. Took me a while to make him understand that what he just did was archiving those files, not creating backup. Because, it is called having backup when we have at least 2 copies of the same file, stored in different devices, ideally in different physical locations. When this friend deleted those files from his computer's internal drive, the copy in his external drive became the only copy. Hence, if the external drive breaks down, there are no other copies he could restore it from. Those very important files are just as fragile as being just in internal drive.
Next, is cloud backup really better than just copying files into an external drive? It depends on many factors. One we probably need to consider is the fact that not all of us has the ability (or time, or willingness) to actually do regular backup every day without a miss. Manual backup is only as good as the last time we did so. If our last time doing backup was 2 years ago, any newer photos or other files we created or edited in the last 2 years will be gone if our main storage is lost. Copying files to an external drive makes sense when it can be automated. For example, creating backup of our work folder in desktop computer to a NAS drive in our network using scheduled software. The weakest part of backup routine is actually us, the human factor.
For devices that are created with mobility in mind, such as our smartphones, automatic backup to a storage in local network is doable, but probably not the easiest thing to do for most ordinary users. Since most modern smartphones offer built-in backup feature to cloud storage, this option is a lot easier to do for most people. Not only backup would be done automatically, the backup location is stored in a physical location reasonably far from us, which is ideal by the definition of backup. Several years ago, the only downside of this was cost. Has cloud backup reached affordable level today?
Let's have a look at the cost of cloud backup offered by major companies:
| | | | | |
| --- | --- | --- | --- | --- |
| Apple iCloud | Google Drive | Dropbox | Microsoft OneDrive | SpiderOak ONE |
| 5 GB FREE | 15 GB FREE | 2 to 20 GB FREE | 5 GB FREE | 100 GB $5 /month |
| 50 GB $0.99 /month | 10o GB $1.99 /month | 1 TB $9.99 /month (Plus) | 50 GB $1.99 /month | 250 GB $9 /month |
| 200 GB $2.99 /month | 1 TB $9.99 /month | Team pricing available | 1 TB with Office 365 Personal ($69.99 /year) | 1 TB $12 /month |
| 2 TB $9.99 /month | 10 TB $99.99 /month | 1 TB with Office 365 Personal ($69.99 /year) | 5 TB with Office 365 Home ($99.99 /year) | 5 TB $25 /month |
All prices are in USD. For Dropbox storage, fresh new account will get 2 GB of free space. We can add free space through referrals and other campaigns as they offer. Mine is 19 GB. Office 365 Home splits the 5 TB of storage to 5 users, so each gets 1 TB. The table above is correct at the time of this post (8 Aug 2017). These companies might offer different pricing for your country, and they may change their offers in the future. I don not think future changes will get any more expensive than these as the cost of storage components are getting cheaper. Notable exception is Microsoft, which previously offered unlimited storage, then downgraded it to 1 TB. SpiderOak ONE gets honorary mention here because I like their concept of zero-knowledge backup, promising truly private storage, not even their employees could see our files in their servers. They're clearly not the cheapest option, but they do offer something special. I use their backup service for a special yearly price with unlimited storage. They don't offer it to everyone, I guess that's one benefit being early customer.
If the photos in our phone are really super valuable and irreplaceable, I don't think spending $1 or $2 per month to get them backed-up is beyond most people's ability. Smartphone users would probably spend more every month on their mobile Internet anyway. For people who can afford to get an iPhone or a high-end Android, there's really no reason not to afford today's cost of cloud backup.
So, in the end, it's all about the choice.