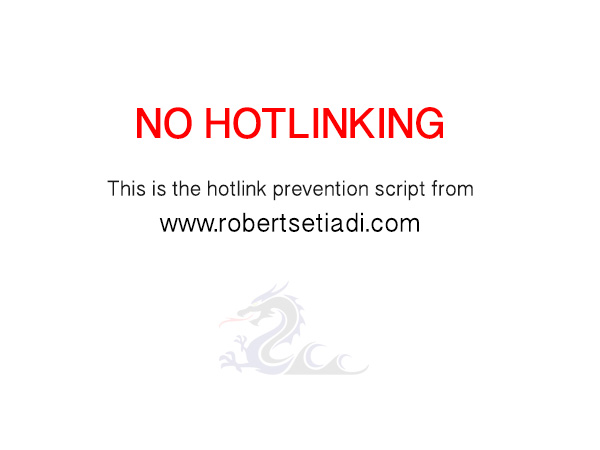 This post is written mainly for parents expecting their first child. But obviously everyone is welcome to read as few points might still be useful for others.
My wife and I just had our first baby back in February. It was an experience for a lifetime. As much as we did a lot of preparation before our boy's birth date, turned out there were so many things we didn't knew. We thought if only we knew about those things earlier, we could have prepared better, mentally and physically. Well prepared tools and equipments could lead to much better parenting experience. Better preparation means a lot of being healthier and happier, both for the baby and the parents.
1. Sleeping Location
If the baby is prepared to have his/her own room, it might be a good idea to prepare something that would allow the baby to sleep in parents' room for the first few months. No I am not talking about those theories on initial bonding time or something similar. I am talking about being practical. A baby needs a LOT of attention from us and parents need to do everything in their power to STAY HEALTHY. Having the baby sleeping the same room allows parents (especially mums) to move a little bit less, saving energy for recovery and allow faster responses to baby's needs. The sleeping solution for the baby might vary, depending on everyone's preferences and room arrangement. My wife and I got a bassinet and we put it next to our bed. The decision to get one is a lifesaver. We choose Valco Rico Bassinet because we do not like other models with frilly details. This bassinet looks reasonably good, provide good air circulation for the baby, and has an optional cover that we can remove.
2. Cot
Some baby cots are designed only for babies. Some others can be upgraded into toddler's bed. We choose Mother's Choice Cambria Cot.
3. Mattress
When choosing mattress for baby cot and/or bassinet, choose FIRM model. It is safer for a baby.
4. Milk Bottles, Teats and Breast Pump
Prepare milk bottles, teats and breast-pump. Even if a mum plan to breastfeed her baby, she could still need milk bottles, teats and breast-pump. First, this could be extremely useful in the first few days. Some women do not immediately produce milk right after giving birth. Some hospitals would encourage different techniques to stimulate the milk production, including some massage techniques and using breast pump to trigger the first colostrum. Once triggered, the produced colostrum needs to be given to the baby, using milk bottle and teat. There are special conditions if the baby is born smaller than the normal weight and size. Smaller baby would have to work harder to suck milk from a nipple and not every small baby has sufficient strength to do that. Depending on each unique situation, a hospital might recommend giving the first days' milk in bottles.
Pumped breastmilk is useful for going out to places without proper parents room. It is also useful for dads to have bonding time with newborn baby.
Even if the milk immediately flow after giving birth, milk bottles, teats and breast pump would still be needed. Eventually when a baby starts eating solid food, the consumption volume of breast milk would decrease. Meanwhile, the milk production stays the same and a mum would feel pain if the produced milk does not go somewhere. A breast pump is very useful in such situation.
Another situation is when a mum is getting back to work. When it is no longer possible to breastfeed every few hours, it is still possible to provide a baby with breastmilk by pumping, freezing and preparing the milk according to a baby's feeding pattern.
Related to the issue of storing milk, don't forget to consider the capacity of our fridge and freezer.
We choose Medela solution for milk bottles, teats, and Medela Swing breast pump.
5. Feeding Sessions
The process of breastfeeding could take few minutes to an hour per feed. Be mentally prepared. Be very very prepared as this could affect the whole plan of daily survival. Different level of milk production, the shape of nipple, a baby's strength and personal style in sucking are the influencing factors. Mums need to have a comfortable spot for breastfeeding, with all tools within reach. For example, my wife constantly feel thirsty when breastfeeding, so having water bottle nearby is a good idea. Another handy tool is a small digital timer to help us tracking down the duration of breastfeeding.
6. Nursery Pillow
Get a nursery pillow for breastfeeding. I can not explain this one in words. For us, it is a lifesaver especially in early days of learning how to do a proper attachment. We use Milkbar nursery pillow, a gift from my wife's friend.
7. Pram
Prepare a good pram (stroller) that fits our activity pattern. There is no single product that fits everyone. So take your time and do proper research. Do not listen to others giving you their "opinion" based on popular models. Make sure the chosen pram is capable to protect our baby in various situations, including strong wind, heavy rain and taking public transport if applicable. Consider the pram's size, weight, folding mechanism and what will happen when you have your second child later (some prams fit two kids). We choose Steelcraft Agile Plus.
8. Baby Carrier
Baby carrier is a good idea for short travel with a baby in the early weeks. It is much more practical than using a pram. Be sure to choose a baby carrier that allow good seating position for a baby. Do your research about sitting positions that can harm a baby's hip and joints. Also, get a baby carrier with built-in sun cover. This is very very important and a lot of mums did not consider sun protection as a consideration. A baby needs protection from the sun for two reasons: first, in early weeks they are not very good with bright light; second, UV radiation. Babies under 6 months can NOT have UV protection lotion on their skin. So a cover with UV protection is the best way to protect a young baby. We choose Ergobaby 360 Carrier.
9. Lullaby
Prepare something that can play white noise or lullaby melodies. A newborn baby needs to hear something. Newborn babies will get unsettled if the environment becomes too quiet, especially in their first few days. If you plan to use a smartphone or tablet, make sure to turn off wireless signal as a baby is more sensitive to radiation. I use an old iPhone 3GS with few baby lullaby apps installed and baby MP3s loaded. I pulled out the old SIM card and turned on the flight mode all the time so the phone does not do any wireless transmission.
10. Clothing
A baby grows FAST. Prepare sufficient amount of clothing, there is no need to buy an excessive amount as a baby will outgrow the size fast. Consider the weather when choosing clothes. Pay good attention to the labels in baby clothing. These labels usually tell us more about the size. Some clothes use "from x to y months", some others will use baby weight "from x to y kgs". If our baby's weight is somewhere between two sizes, always get the bigger ones. I am sure that you will read about this "fast" in many sites, but we didn't have clear idea of "how fast". As a general idea, babies can gain around one kilogram per month in their early months. If you live in countries with four seasons, do not forget to put the warmth level into consideration.
11. Dealing with drool, posset and vomit
Prepare lots of bibs and good material to wipe milk and drool. We got ourselves few sets of muslin wraps. Even though they are technically a product for wrapping, for us they are more useful as wipe cloth. Muslin wraps are highly absorbent, very convenient to wipe milk from posseting and/or reflux. Trust me, most babies will do that, a lot. Be sure to choose muslin wrap with soft texture. Cotton is NOT a highly absorbent material.
12. Nappies
Choosing nappy product is important. Do not directly commit to a brand based on price or online reviews. Some babies have sensitive skin that will reject nappies from some brands but okay with others. So it's probably a good idea to buy small quantities of different brands. Also remember that nappies come in different sizes and a baby will grow reasonable fast to outgrow earlier sizes. As mentioned in point #9, babies gain around one kilogram per month (in their first few months). So do not stock up too much.
13. Surprise when changing nappy
Baby boys could (and will) decide to pee while we change his nappy. This is a normal behaviour as they feel different sensation when their skin is not covered in nappy. Be sure to have "emergency steps" when it happens. We can either quickly cover it with new nappy, or have dedicated cloth to save the situation. Either way, parents need to react fast. After few weeks, you will start learning his facial expression when he is about to do that so we can make preventive actions.
14. Wetness Indicator
For first-time parents, it might be a good idea to try using nappies with wetness indicator. Many doctors, nurses and midwives will advice parents to count the amount of wet nappies in a day as easy indicator of baby's health. We choose Huggies Newborn Nappies.
15. Nappy Disposal
Dirty nappies smell bad and we need a disposal solution to keep the dirty nappies without spreading the smell inside our house. A healthy newborn could produce six to 12 dirty nappies every day, so it is probably not a good thing if we need to put the dirty nappies out to the outdoor trash bin after every nappy change. Especially when changing nappy at nights. There are many products that promise quick solution of nappy disposal at home. We choose AngelCare Deluxe Nappy Disposal System.
16. For nappy change sessions, onesies are easier to handle than other types of clothing.
17. Nappy Bag
Getting a good nappy bag is crucial for going out with a baby. Choose wisely based on your personal habits. Some people prefer to travel light, so others like to carry everything just to be safe.
18. Swaddle
Prepare baby swaddle. It is good to help them soothing. Swaddled babies sleep longer and less likely to startle themselves during sleep. Be informed that baby swaddle can only be used until a baby started to show signs that he/she is trying to do self-roll. A baby who is capable to self-roll should not be swaddled because it brings higher risk of SIDS. We choose Baby Studio Swaddle Wrap.
19. Do NOT use mothballs in anything related to a baby, including his/her clothes, toys and other equipments. Do not use any storage box or drawer that used to have mothballs inside. They are considered poisonous for a newborn babies who have not developed proper immune system.
20. Detergent
Use delicate detergent to wash baby clothes. Some fragrances in detergent can cause negative reactions to a baby, so it's best to choose a detergent without any fragrance.
21. Thermometer
Baby thermometer with armpit sensor is considered as the most accurate by our doctors and midwives. Yes, they consider it more accurate than ear thermometer. Many products of armpit thermometers take long time to detect temperature and most people got turned off because of that. However, there are some brands and models that actually have armpit thermometers with quick detection. Almost as fast as ear thermometer. We choose Vicks V916C-AUS Fever Insight armpit thermometer and Braun Thermoscan 5 IRT 4520 ear thermometer. I have also written a separate blog post about thermometer comparison.
22. Armpit Thermometer
For armpit thermometer, so far left armpit and right armpit always gave us same temperature reading, or minor difference. For ear thermometer, sometimes we got significantly different reading, as one ear gave us normal temperature and the other indicated slight fever.
23. Baby Monitor
A baby monitor device is useful, even when we decide that our baby will sleep with us at night. We can't possibly stay in the bedroom the whole day. So a device to tell us when our baby is unsettled or crying helps us to do other activities peacefully. There are plenty of brands and models available. Our advice is to get a model with audio and video monitoring. More advanced models offer sensors to detect baby's breathing. I was keen to get a product with this sensor. However, after some reading, I found that the sensors are not very good if there are other sources of vibration in the same room, such as fan, air-con or heater. We choose VTech BM3000 Video and Audio Baby Monitor.
24. Heating Pad
Most babies will sleep peacefully in his/her parent's arms, but many will wake up and cry as soon as he/she is put back on his/her own bed. Some parents say this is because a baby needs the body warmth from his/her parents to sleep. This is partially true. They need the natural movement when being cuddled to feel calm and secure. They need body heat to fall asleep, but not the entire duration of their sleeping. Many babies wake up when they are but back to bed because the bed is cold and they are startled with the sudden temperature change. Heating pad is a very useful trick we found after some trials and errors. Initially an acquaintance suggested using a (glass) bottle filled with hot water, then roll the bottle on the mattress. We tried, it didn't work. We tried using hair-dryer, also failed miserably. Then we thought of an idea of using heating pad commonly used by adults for therapeutic purposes or just for personal comfort. First we warm up the bed (by putting the heating pad on top of it, turned on) for around 15 minutes while cuddling our baby. Most of the time he already fell asleep within that 15 minutes. Then we removed the heating pad completely, and put our baby on his warm bed. It works most of the time, like magic ! Please be informed that we never use the heating pad directly for the baby. It should NOT be done. We use the heating pad only to warm up his bed. There is never a direct contact between our baby and the heating pad. We choose Beuer HK Comfort Personal Heating Pad.
25. Feeding Journal
It is a good idea to keep a feeding journal. A feeding journal keeps record of the time (start and end) of feeding sessions, the side of breastfeeding (left or right), the number of wet nappies, temperature (when having a fever) and other important details. Such journal is helpful for us to keep track of everything. In few cases when we went to see a nurse or a doctor, this journal is generally useful. We can use many of the available apps in our devices. My wife and I choose to do it old-fashioned way using pen and paper.
Disclaimer: My wife and I are NOT baby experts. We are sharing our experiences as first-time parents, hoping that these tips would be useful for other parents. We do NOT recommend any of the products that we choose (written in italics). We simply shared that those products fit our specific needs and situations, not necessarily other people's needs and situations. Use any part of this post at your own risk. In the end, every baby is unique and every parents need to make their decisions about what's best for their babies.